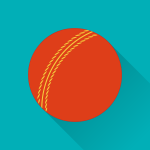 Summer Weekly Sessions – Sunday Coaching Club 2022
Sunday coaching courses have proven to be one of our most popular courses available over the past few years. This 13 week course is designed to give professional coaching with an emphasis on maximum enjoyment for 6 to 13 year olds. This year the course runs Sunday 1st May to Sunday 31st July – IT IS ESSENTIAL TO BOOK IN ADVANCE (DUE TO ECB REGULATIONS)
Please note there is a one week break on 3rd July for the IFL Festival.
We cater for softball and hardball groups, whilst the aim is too improve every player to the next level whilst having fun!! Our Sunday Coaching Club is a wonderful way to introduce youngsters to the game of cricket whilst training at the premier cricket club in London. Please book early to avoid disappointment. We recommend bringing your own equipment however we may have a few sanitised spares which you can borrow if you don't happen to have your own.
LOCATION: Ealing Cricket Club, Corfton Road, Ealing, London, W5 2HS
1st May – 31st July 10:00 am – 12:00 pm Book Now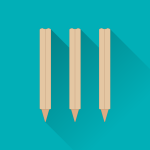 Summer Camps 2022

PLEASE NOTE ALL OUR COURSES ARE RUN UNDER CURRENT COVID -19 ECB/GOVERNMENT GUIDELINES
Premier Cricket Coaching at Ealing Cricket Club offer an extensive schedule of cricket camps for children throughout the summer. Aimed at boys and girls of all abilities between the ages of 5* to 14. (*6-14 for Easter and May Half Term.) For any of the courses, if you wish to apply for the extended day option, please book your course and pay for the standard course (10am-4.30pm) then to book the Extended Day option (8.30am to 5pm) at £10pp per day, please click on this link or go to the FAQs page where you will also find the extended day booking link.
Extended day option SUMMER HOLIDAY CAMPS (Corfton Road) 8.30 am – 5.00 pm Book Now
Premier Cricket Coaching offer an extensive schedule of cricket courses for children throughout the year. Please note: We use a product called WebCollect to manage our membership subscriptions and Course Bookings online. When you add a Course to your Basket, you will then go to the Checkout where you will be asked to complete the Course Booking Form and where you can pay for your Course by bank transfer, cheque or by credit/debit card.
Premier Cricket Coaching Player Pathways
To accommodate varying abilities, we have structured our groups accordingly:
Soft Ball Cricket (tennis balls / soft balls)

This is designed for players who have played very little or no cricket.

Incredi-Cricket (soft rubber cricket ball)

Bridges the gap for those who are too advanced for soft ball, but not yet ready to train/play with the hard ball. In this group we encourage players to use hard ball equipment, so they can get used to it.

Intermediate Hard Ball Cricket

This is where hard balls are introduced. To take part at this level, it is expected that your child will have all the necessary equipment (helmet, box, pads and gloves) so as to ensure their safety in participating.

Senior Hard Ball Cricket

This group is designed with competent hard ball cricketers in mind. To enable them to push their skill levels and compete against other experienced players.