Coaching Team
Ealing Cricket Club has a history of involving the current senior players in the development of the next generation of cricketers at the club. Several of our coaches play senior cricket for the club and many even attended the courses themselves in their younger days. The club attributes a lot of the Senior 1st Teams success to the quality of the holiday coaching courses. Ealing were National T20 champions in 2011 & 2015 with several of the team having joined the club at 6 or 7 years old. In 2017 Ealing were crowned Middlesex League Champions for the 11th time, again with a team which included many former junior Ealing Colts.
To contact any coach for 1-1s please contact chad.[email protected] and he will assign you a coach of your choice.
---
---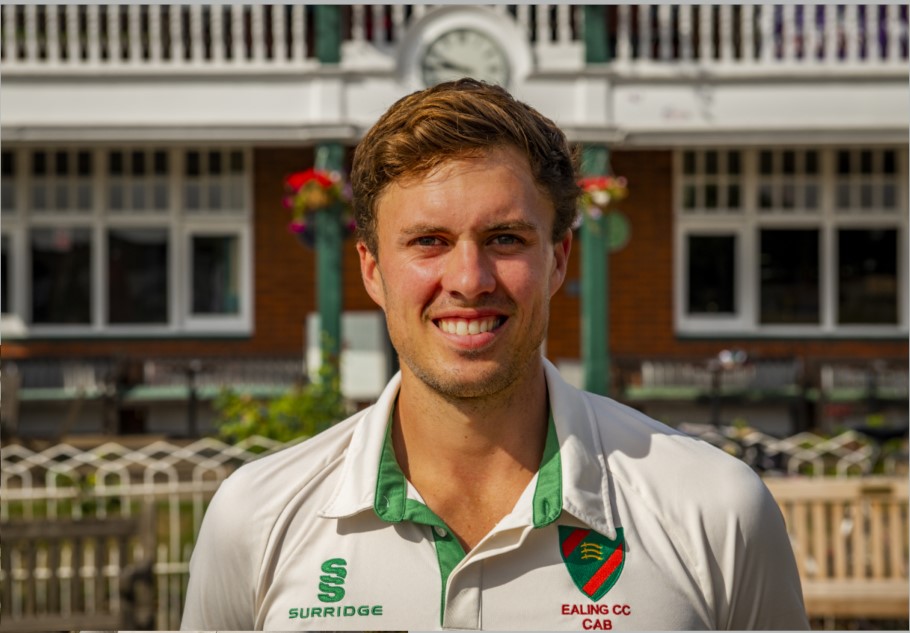 Director of Cricket Chad Barrett
Playing Experience: Northamptonshire CCC, MCC Young Cricketers, Various other 2XI County Teams
Coaching Certification: ECB Level 4
Coaching Experience: Northamptonshire Academy Coach, MCC Young Cricketers Coach, Hertfordshire CCC Age Groups, Ealing CC Director of Cricket, Chad Barrett Cricket Coaching
Contact Details: 07885609537 , [email protected]
Philosophy: Provide a technical base. Provide confidence in which the player plays . Ensure the player has FUN !!
Bio: Having played the game at a professional level for 10 years with some of the best players in the world, I believe I have learnt a great deal from them. As a coach have rubbed shoulders with some of the world's best and most renowned coaches through the ECB Level 4 programme, picked their brains and learnt from their experiences…
I have coaching experience right from the tender age of 6 years old to the professional level game, I understand the development needed in order to succeed at the highest level.
---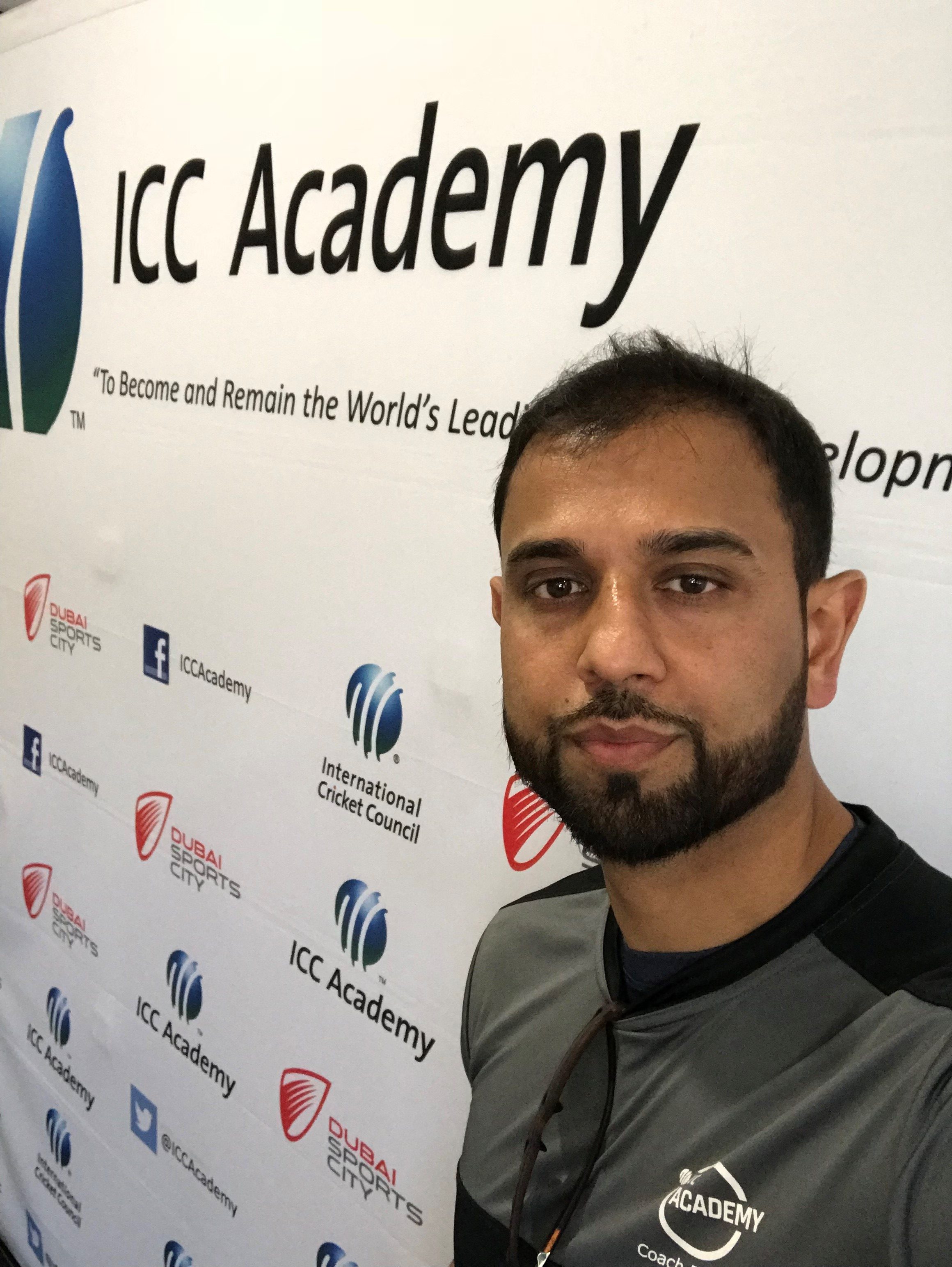 Ayzaz Hussain
Playing Career: University of London CC, Cambridge University CC, Club Captain Ealing Trailfinders CC (2014-2016).
Coaching Certification: ICC Level 3 + ECB Diploma in Coaching.
Coaching Career : MCC Academy Coach (2014 – present), University of London (Asst Coach) , Southgate CC u13s-u15s, Ealing CC (various groups)
Coaching Philosophy: Please mind the mess while we are learning!!
Bio: Since 2015 I've been a regular coaching face at the MCC Academy, Lords, working with boys and girls from grass root to grade level cricketers, whilst up-skilling myself from shadowing some of the best coaches from all around the world! Presently I'm working with 2 of Middlesex's premier clubs, Ealing CC & Southgate CC, as well as coaching the University of London CC. With my ICC Coaching Level III almost completed, and having been through the ECB's education programs prior, next on the horizon is a formal certification in S&C, which is one area that I am highly passionate about. Be prepared to be challenged! Together we will look to practice smarter and safer so that you can deliver an ACE performance out on the pitch.
---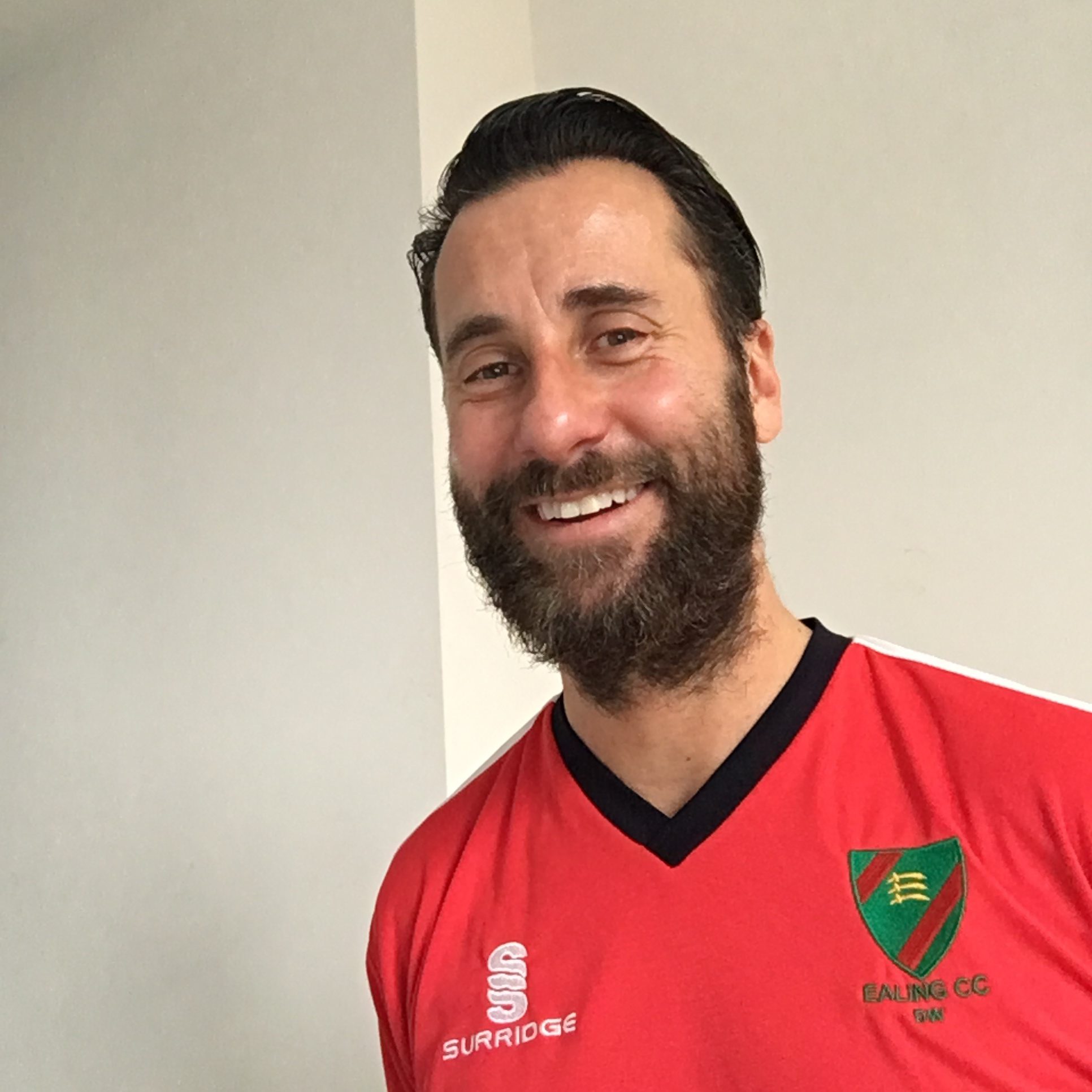 Damon Wilson
Playing Experience: Mosman CC Sydney Grade Comp / Barnes CC
Coaching Certificate: ECB Level 3
Coaching Experience: MCC Young Cricketers Program / Tendulkar Middlesex Global Academy / Richmond CC, Richmond Borough & Regional
Philosophy: Cricket has the ability to change people's lives.
Bio: I'm super passionate about coaching cricket at all levels.
---
Leigh Parry
Playing Experience: Ealing CC
Coaching Certificate: ECB Level 2
Coaching Experience: Ealing CC, Ealing Borough, London Youth Games, John Lyon School & Leigh Parry Cricket
Philosophy:
Bio:
---
Scott Newman
Playing Experience: Surrey CCC, Kent CCC and Middlesex CCC 
Coaching Certification: ECB Level 3 
Coaching Experience: Winchmore Hill CDO, Hertfordshire CCC EPP, Ealing CC, Scott Newman Cricket Coaching 
Philosophy: Be the best that you can be.  
Bio: Having played over 100 first class games with some of the best players in the world, I believe I have learnt a great deal. 
I love the game of cricket and love to pass on the knowledge I recurved onto others. 
---
Juan Henri
Playing Experience: Berea Rovers CC, Western District Cricket Union Select,Durban High School, Durban Cricket Academy, St Michaels Cricket Club
Coaching Certification: ECB Level 2
Coaching Experience: Galloway Cricket Club, St Michaels Cricket Club, Durban Cricket Academy, Durban High School, KH Cricket Academy
Philosophy: Be the best that you can be.  
Bio: Playing abroad has always been a dream for me. I am a committed and dedicated player who never likes to
leave the playing field on the losing side. Having played in Scotland, England and South Africa I feel I have key knowledge in helping you understand playing in different conditions.
---
Ryan Farrell
Playing Career:  Manly Cricket Club 1st Grade team (NSW Premier Cricket) 4th season ,Current Club Captain,U21's and U16's Captain 
Coaching Certification: Cricket Australia Level 1/ ECB Level 2
Coaching Career: Manly Cricket Juniors, Private Coaching 3 x seasons 
Coaching Philosophy: There are multiple ways to do the same thing effectively. Find a way that works for you. 
Bio: I am a Physiotherapist living in Sydney and playing for Manly Cricket Club. You will find me most weekends either on the golf course or at the beach when I'm not on the Cricket field. 
I have been coaching kids from 5-6 years of age up to grown men for a number of years now and absolutely love it. It is very rewarding seeing how someone can progress their skills so much and turn that into performances on the weekend. I have been blessed to have played with a number of first class and Australian Test players over the past 5 years, and in turn I have been handing on the knowledge they have given me onto the players I coach.  
---
Bailey Capel
Playing Experience: South Australia U19, Ealing CC
Coaching Certification: Australia Cricket Level 1
Coaching Experience: Ealing CC
Philosophy: Be the best that you can be.  
Bio: 
---
Kristian Martin
Playing Career: Ealing 1st Team Captain, Middlesex 2s & Under 19s, Unicorns, Leeds/Bradford MCCU, Hertfordshire CCC 
Coaching Certification: ECB Level 2 
Coaching Career: Ealing CC 
Coaching Philosophy: Train the basics and have fun 
Bio: League winning Ealing captain who has played 2ndXI cricket for Middlesex, enjoy coaching children of all age groups and helping them to become better cricketers and have fun. 
Together we aim to create a fun and safe environment in which to enhance the skill of all within our sport.
The Premier Cricket Coaching Team at times grows to 20 strong during the height of a busy summer course. All of our coaches are working towards or are current ECB (England Cricket Board) qualified coaches. The makeup of our coaching team is a blend of ex professional players, current senior colts, senior players and teachers. All are hugely enthusiastic, CRB cleared and have a great passion for the game.
We look forward to seeing you on one of our courses soon.
---