Director of Cricket – Chad Barrett
Ealing Cricket Club has a history of involving the current senior players in the development of the next generation of cricketers at the club. Several of our coaches play senior cricket for the club and many even attended the courses themselves in their younger days.
The club attributes a lot of the Senior 1st Teams success to the quality of the holiday coaching courses. Ealing were National T20 champions in 2011 & 2015 with several of the team having joined the club at 6 or 7 years old. In 2017 Ealing were crowned Middlesex League Champions for the 11th time, again with a team which included many former junior Ealing Colts.
To benefit from our coaches on a one-one basis please find them on the sports coaching platform PlayUp.
Head to playup.coach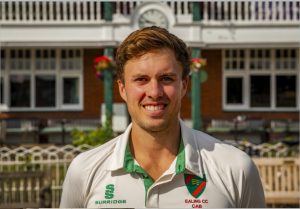 Playing Experience: Northamptonshire CCC, MCC Young Cricketers, Various other 2XI County Teams
Coaching Certification: ECB Level 4
Coaching Experience: Northamptonshire Academy Coach, MCC Young Cricketers Coach, Hertfordshire CCC Age Groups, Ealing CC Director of Cricket, Chad Barrett Cricket Coaching
Contact Details: 07388245139 , Chad.barrett@ealingcc.co.uk / https://playup.coach/coaches/chadb-1
Philosophy: Provide a technical base. Provide confidence in which the player plays . Ensure the player has FUN !!
Bio: Having played the game at a professional level for 10 years with some of the best players in the world, I believe I have learnt a great deal from them. As a coach have rubbed shoulders with some of the world's best and most renowned coaches through the ECB Level 4 programme, picked their brains and learnt from their experiences…
I have coaching experience right from the tender age of 6 years old to the professional level game, I understand the development needed in order to succeed at the highest level.
Junior Participation & Community Development Officer – Juan Henri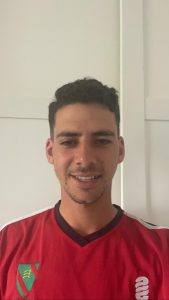 Playing Experience: Berea Rovers CC, Western District Cricket Union Select,Durban High School, Durban Cricket Academy, St Michaels Cricket Club
Coaching Certification: ECB Level 2
Coaching Experience: Galloway Cricket Club, St Michaels Cricket Club, Durban Cricket Academy, Durban High School, KH Cricket Academy
Philosophy: Be the best that you can be.  
Bio: Playing abroad has always been a dream for me. I am a committed and dedicated player who never likes to
leave the playing field on the losing side. Having played in Scotland, England and South Africa I feel I have key knowledge in helping you understand playing in different conditions.
Senior Performance Cricket Lead – Damon Wilson
Playing Experience: Mosman CC Sydney Grade Comp / Barnes CC
Coaching Certificate: ECB Level 3
Coaching Experience: MCC Young Cricketers Program / Tendulkar Middlesex Global Academy / Richmond CC, Richmond Borough & Regional
Philosophy: Cricket has the ability to change people's lives.
Bio: I'm super passionate about coaching cricket at all levels.
Ayzaz Hussain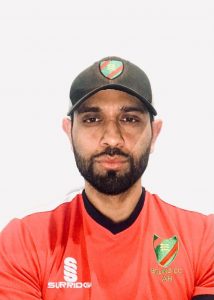 Playing Career: University of London CC, Cambridge University CC, Club Captain Ealing Trailfinders CC (2014-2016).
Coaching Certification: ICC Level 3 + ECB Diploma in Coaching.
Coaching Career : MCC Academy Coach (2014 – present), University of London (Asst Coach) , Southgate CC u13s-u15s, Ealing CC (various groups)
Coaching Philosophy: Please mind the mess while we are learning!!
Bio: Since 2015 I've been a regular coaching face at the MCC Academy, Lords, working with boys and girls from grass root to grade level cricketers, whilst up-skilling myself from shadowing some of the best coaches from all around the world! Presently I'm working with 2 of Middlesex's premier clubs, Ealing CC & Southgate CC, as well as coaching the University of London CC. With my ICC Coaching Level III almost completed, and having been through the ECB's education programs prior, next on the horizon is a formal certification in S&C, which is one area that I am highly passionate about. Be prepared to be challenged! Together we will look to practice smarter and safer so that you can deliver an ACE performance out on the pitch.
Ari Karvelas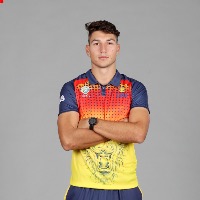 Playing Experience: Strikers – RSA
Coaching Certificate: CSA Level 2
Coaching Experience: Ealing CC, Ari Karvelas Cricket Coaching
Philosophy:
Bio: I am a First class cricketer from South Africa and a Level 2 Cricket Coach. I am a dynamic, proactive and experienced coach and enjoy coaching at all levels.
As a coach, I endeavour to incorporate my passion for cricket into every coaching session as well as my experience of playing with world class cricketers across the UK and South Africa.
I have played and coached cricket in the UK, Australia and Ireland over the past nine years.
Scott Conway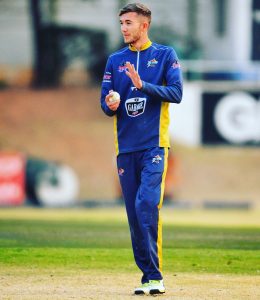 Playing Experience: Old Edwardians Premier XI,CGL Club XI,
LPL Bank All Stars & LPL Cavalier Cats 
Coaching Certification: CSA Level 2 
Coaching Experience: Pridwin Preparatory School, Colts Coaching Academy, Elite Sports Coaching Academy, Scott Conway Cricket Coaching, Ealing CC  
Philosophy: Small improvements over time produce extraordinary results 
Bio: Having played a high standard of cricket throughout my career, I have been fortunate enough to engage and play with players who have played at the highest level. Through these experiences I have learnt a great deal and thoroughly enjoy passing on those experiences and approaches to young aspiring cricketers. I have 5 years' experience in coaching players from the fundamental phase through to semi-professional level. Together we will strive to be a little better every day whilst having fun in the process!  
I love the game of cricket and love to pass on the knowledge I recurved onto others. 
James Williams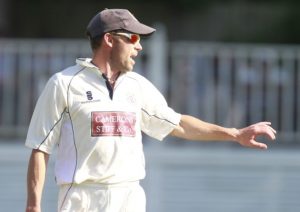 Playing Experience: Brondesbury CC, South Hampstead CC, Dulwich CC, Eastern Suburbs CC Brisbane, West of England, Gloucestershire U19
Coaching Certification: ICC Level 3 / ECB Level 3
Coaching Experience: Middlesex Regional Select, Middlesex Regional Coach, Middlesex Borough Coach, MCC Academy Coach, Latymer Upper School Senior Coach
Philosophy: To create an environment where all the players can flourish to be the best they can be. The minimum requirement is to bring a positive attitude and an openness to try. 
Bio: Father; Coach; Sportsman; lover of the great outdoors and all that that holds.
Varun Agnish

Playing Career: Played in 1st and 2nd XI Club cricket teams in last two decades, in London, as a player, mentor and captain.  
Coaching Certification: ICC Level 3  
Coaching Career: Vastly experienced skills coach, having coached players and teams of varied levels in different cultures. Coached in India, Australia, UAE and UK. Currently, also coaching at MCC Academy at Lords.  
Coaching Philosophy: We don't need talent to be a good human being. Technique and process has importance in every field and cricket is no exception. Cricket reflects life and let us not complicate it. Take care of the process and outcomes are a by-product.  
Bio: As an ex-Banker turned Sports TV Broadcaster, I have always had the passion for sports and gained ability to coach. Having played league cricket over the years, I started coaching at club level in a voluntary position. After that I had the urge to learn from the best. In last decade, I have been very fortunate to have worked with some of the best skills coaches in cricket. I have learnt more, by being an apprentice under the best. One needs to work hard to achieve their goals in every field and sport is no different.  
Women's Head Coach – Naomi Dattani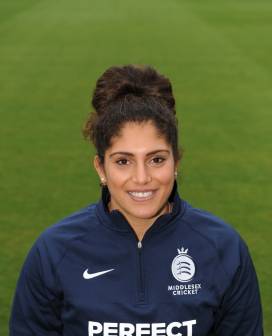 Playing Career: Middlesex Women's County Captain, London Spirit (The 100), Western Storm Kia Super League, Loughborough MCCU, Overseas player at clubs in Melbourne/Perth  
Coaching Certification: ECB Level 3  
Coaching Career: Head of Women & Girls at Dulwich Cricket club, Sports Coach at William Perkin High School, Assist in Middlesex County age groups, U18s Regionals at Cricket Victoria  
Coaching Philosophy: Trust your skills, trust the process and enjoy the art of improving!  
Bio: Being a current women's player in the game, and having played with the best players in the world, it has given me the skills to develop an understanding as a coach for what is needed in the next generation of young female players. I have coaching experience with a variety of ages, male and female to help technique and tactics. Having a sport science background, I aim to bring elements of movement and psychology strategies to the game to help build a well rounded player and more importantly an individual in their day to day life.
Together we aim to create a fun and safe environment in which to enhance the skill of all within our sport.
The Premier Cricket Coaching Team at times grows to 20 strong during the height of a busy summer course. All of our coaches are working towards or are current ECB (England Cricket Board) qualified coaches. The makeup of our coaching team is a blend of ex professional players, current senior colts, senior players and teachers. All are hugely enthusiastic, CRB cleared and have a great passion for the game.
We look forward to seeing you on one of our courses soon.
---